Stan J. Beiner
FAST Principal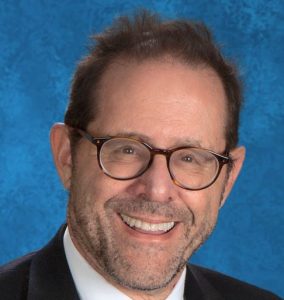 Stan J. Beiner has years of experience in diverse educational settings including private schools, camps, and community agencies.  He has also taught university summer seminars on teen community building and served as an educational consultant. He holds a degree in Elementary Education from the University of Florida and an M.A. in Teaching and an M.A. in Education from the American Jewish University.
Stan has served as the leader of four private schools with twenty years of experience.  He has achieved recognition with such accomplishments as Blue Ribbon School and US Department of Education School of Innovation. As a result, he was asked to contribute material to Best Practices of Award Winning Elementary School Principals. In addition, he has received the Mickey Weiss Award for Outstanding Alumni from the University of Judaism and the Creativity in Management Award from Independent School Management. He has also had articles published in local and national publications. One of his notable entries was an article on high school pressure and college realities that appeared in the Atlanta Journal Constitution.  
Having served as an administrator for many years, Stan decided to return to the classroom and became a third grade teacher and team leader at Fulton Academy of Science and Technology. He continued as an eighth grade history and science teacher and helped direct the first Capstone presentations for the graduating class.
Stan's passion and commitment to the FAST mission has led him to become the principal of the school.
His hobbies include science fiction/fantasy, road trips, and writing. He is married to Judith Beiner and has three daughters.
Peter Epstein  
FAST Assistant Principal (5 – 8)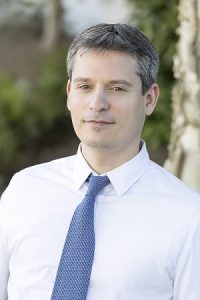 Mr. Peter Epstein has been working in the field of education for over fifteen years and this is his third year at FAST Charter School. He holds a Bachelor's in Russian Studies and a Masters Degree in the Art of Teaching from Emory University in Atlanta. Peter received his Specialist Degree in Educational Leadership from Kennesaw State University and obtained his Tier II Leadership certification upon completion of this program.
Throughout his career, Peter has held teaching and leadership positions in private, public, and charter schools. After completing his Educational Leadership Program, he took a position as Education Manager at New American Pathways, one of the largest refugee resettlement agencies in Georgia. In this capacity, Peter worked with students who recently arrived in the U.S. from all over the world. A highlight of this period was becoming the recipient of a competitive Dollar General Literacy Award in Washington D.C in March of  2015. Mr. Epstein's program was chosen from over 300 Youth Literacy programs nationally for its focus and impact on students' literacy skills.
Most recently, Mr. Epstein served as the Principal of a K-8 Private School in Atlanta. During his time there, he set the school's vision, increased enrollment, implemented a project-based curriculum model, brought in new instructional technology, raised funds for a state of the art Science Lab (completed in April of 2018), and successfully completed the school's accreditation process with the highest quality rating.
Peter has traveled extensively around the world and has visited many countries. His hobbies include hiking, swimming, traveling, and outdoor activities. When Peter is not working, he relishes spending time with his wife and daughter. He is excited to be a part of the leadership team at FAST and helping the school's continued growth and development.
Mary Miller
FAST Assistant Principal (K – 4)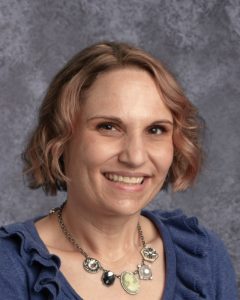 Ms. Mary Miller is originally from Maryland and has twenty years of classroom, coaching, and mentoring experience as well as certification in Educational Leadership, Early Childhood, and Elementary Education. She received her Masters of Education from the University of Maryland, as well as three additional post-graduate certificates from other universities around the country in Educational Leadership, Literacy, Data-driven Decision Making and Technology.
During her career in education she has had the opportunity to live and work in Egypt, Latvia, and Colombia, as well as the United States. During these experiences Ms. Miller worked in a variety of different instructional frameworks and methodologies including Project Based Learning, STEAM, IB Primary Years Program, Inquiry, and Personalized learning.
She is dedicated to creating and maintaining a culturally proficient school community through professional development, discussion, and relationships. She is looking forward to working with all of the stakeholders of FAST to create a school culture where the uniqueness of each family is honored and celebrated.
This is Ms. Miller's second year at FAST.
Zachary Brown
FAST Director of Student Life
Zachary Brown is a passionate educator, with an expertise in building dynamic relationships both in and outside the classroom. Originally from Fayetteville, NC, Mr. Brown earned his bachelor's degree in Business Administration from Morehouse College. Later, he received his Masters of Science in Educational Studies from Johns Hopkins University, where an emphasis was placed on Culturally Relevant Teaching Practices and Project-Based Learning.
Zachary is a Teach for America Alumnus, and continues to work with the organization in various roles. Over the last 3 summers, Zachary has participated in the teacher training program as a Leadership Coach to new teachers, and has served as a Professional Learning Group Leader throughout the school year. His experiences with Teach for America have not only developed his abilities as an instructional leader, but also as a school leader empowering those around him. Over the years, he has served on DEI (Diversity, Equity, and Inclusive) Teams, School Leadership Teams, and founded an after school band program. 
Mr. Brown is excited to further his work fostering a positive culture of community within the school building, manifesting positive relationships amongst all stakeholders. 
In his spare time, Zachary Brown is small business owner of The Almond Brown Collection, selling art prints and clothing apparel. The creative outlet is a source of joy, a means of healing, and an expressive vehicle that allows for genuine authenticity. 
Leslie Mason
FAST Director of Special Services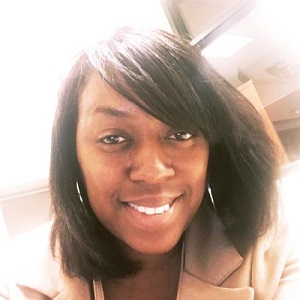 Ms. Leslie Mason brings over 20 years of experience in the field of education to her role as Director of Special Services at FAST. She earned a Master of Education in Special Education from George Mason University and a Post-Master Certificate in Educational Leadership and Administration from The George Washington University. Ms. Mason holds Tier II Leadership certification in the states of Georgia and Virginia.  
Throughout her career, Ms. Mason has held various teaching and leadership positions at private schools, public schools, and district offices. Regardless of position or title, her goal has always been to ensure that all students have equitable access to high quality educational opportunities by design and intentional practices. She is particularly interested in cooperative learning methods, shared leadership and systems thinking in education. 
Ms. Mason has had the pleasure of serving on several district committees including Winchester City Public School Strategic Planning Committee and the Loudoun County Public Schools Student Safety Committee. Leslie serves as the Board Director for a non-profit organization that serves youth, families and communities throughout Northern Virginia.
When she's not hard at work for the FAST community, Ms. Mason loves to travel and spend time with her family. 
Chief Business Officer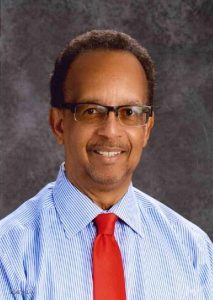 Ron Rhodes is an experienced accountant with over 25 years of experience outside of education and 8 years of experience in the Atlanta area charter school system. A native of South Carolina, Ron is a graduate of South Carolina State University.  Ron has been with FAST since we opened our doors to students in 2016.
Ron is an avid sports fan and loves all sports. In his free time, Ron loves to play tennis, travel in groups, and is a member of his church's men's choir, Brotherhood of Praise.  Ron is married with two children and lives in Marietta.