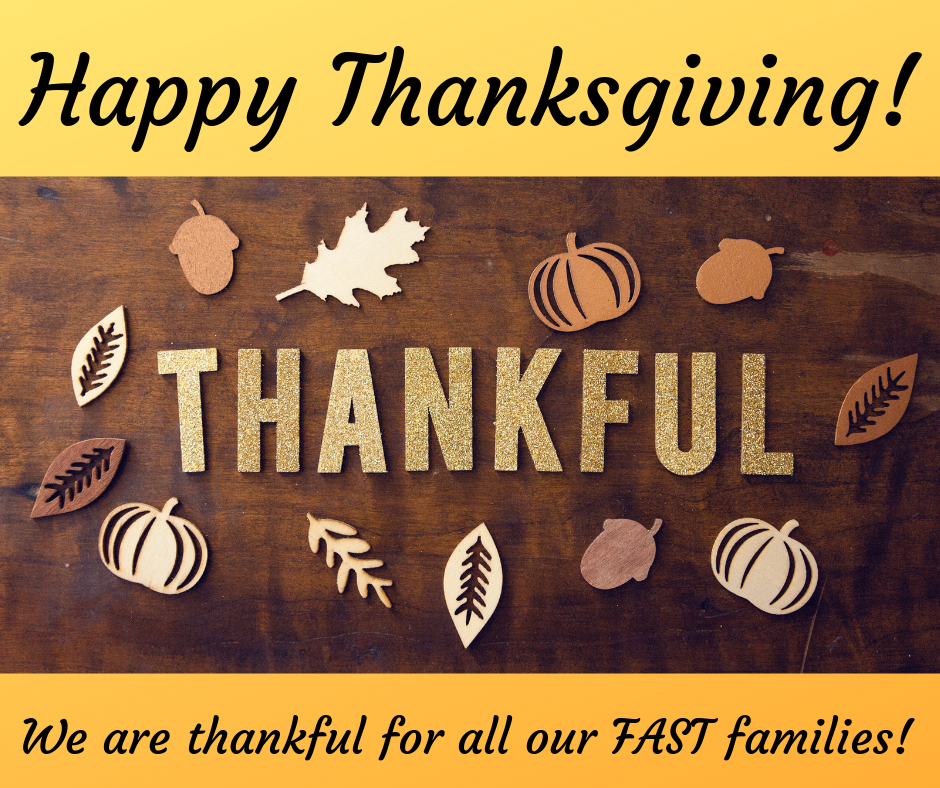 FAST will be closed November 19th - November 23rd for Thanksgiving Break.
We wish for safe travels for all our families who will  be leaving to visit loved ones and friends.  We hope all our students and families enjoy the break from classes, homework, packing lunches, and carpool!  And we wish all our families a very Happy Thanksgiving!  See you back on Monday, November 26th!
2019-2020 Admissions
The 2019-2020 Admissions season is here.  Please visit our Admissions Information page to find out more and to sign up to attend an Information Session.
Choosing the school that is the best fit for your child is not always an easy task.  We want to provide you with all the information you'll need to decide if FAST is that school for you and your child.
Our Identity
FAST is a Fulton County Public Charter School developed by parents of current Fulton County students, offering grades K-8. Our objective is to provide an education based on design thinking and problem-solving with an emphasis on science, technology, engineering and mathematics (STEM) to children in our diverse community.