Powerschool is a comprehensive classroom management platform. Your student will be able to log in and see all of their classes and assignments in one place.
As a parent you will also be able to log in and keep up-to-date with your student's schedule.
There is also a special area for parents to access useful school information and ask questions.
How does my student log in?
How do parents get access?
All parents are eligible to create a parent account that is automatically linked to their student(s). First you need a special 8 digit code, ask your student's homeroom teacher if you have not received one.
I am having trouble setting up a parent account.
First, make sure you are going to
fast.learning.powerschool.com/do/register/parent
You will see a screen like this: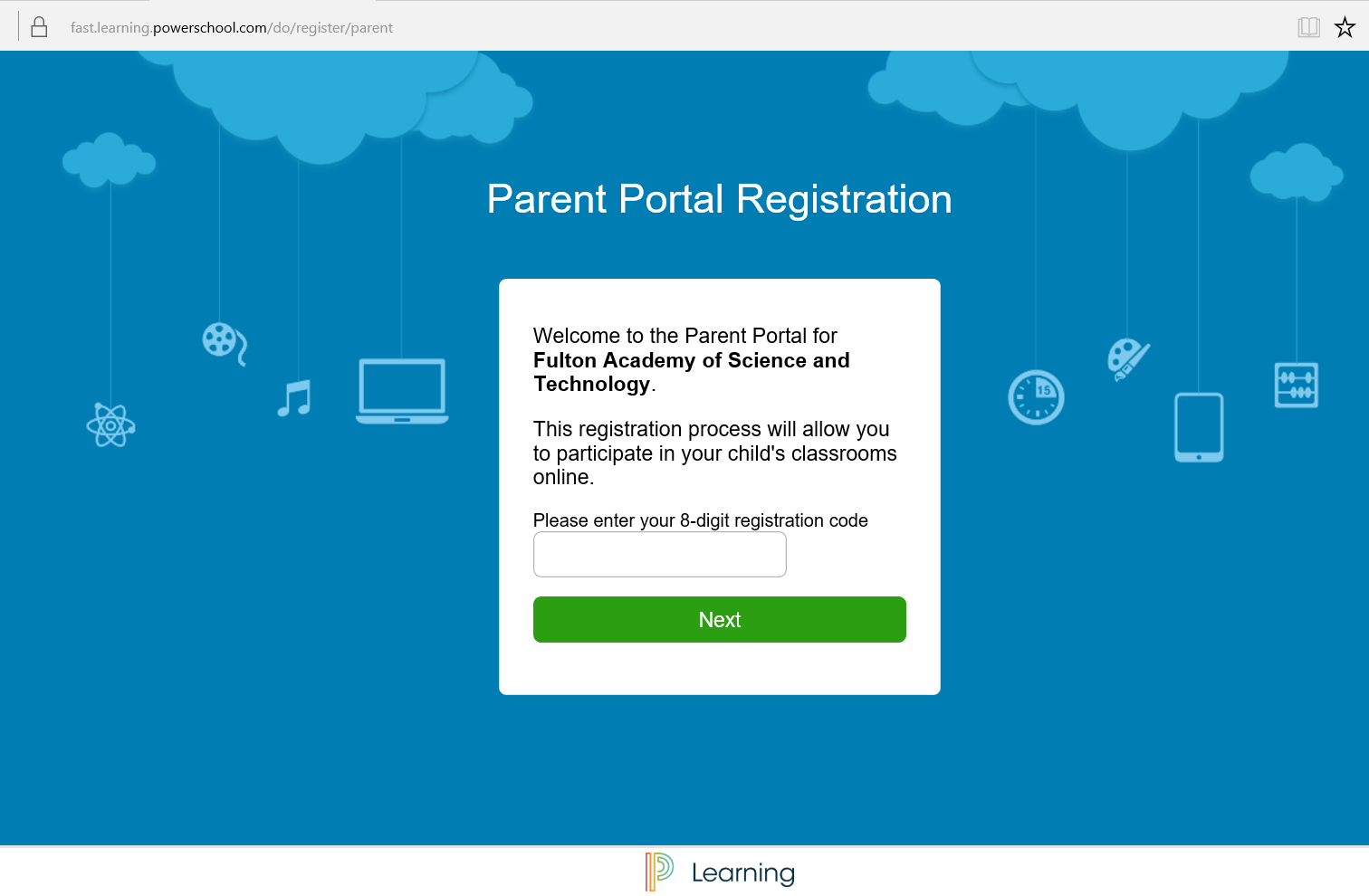 Enter the 8 digit code and you will be on this screen: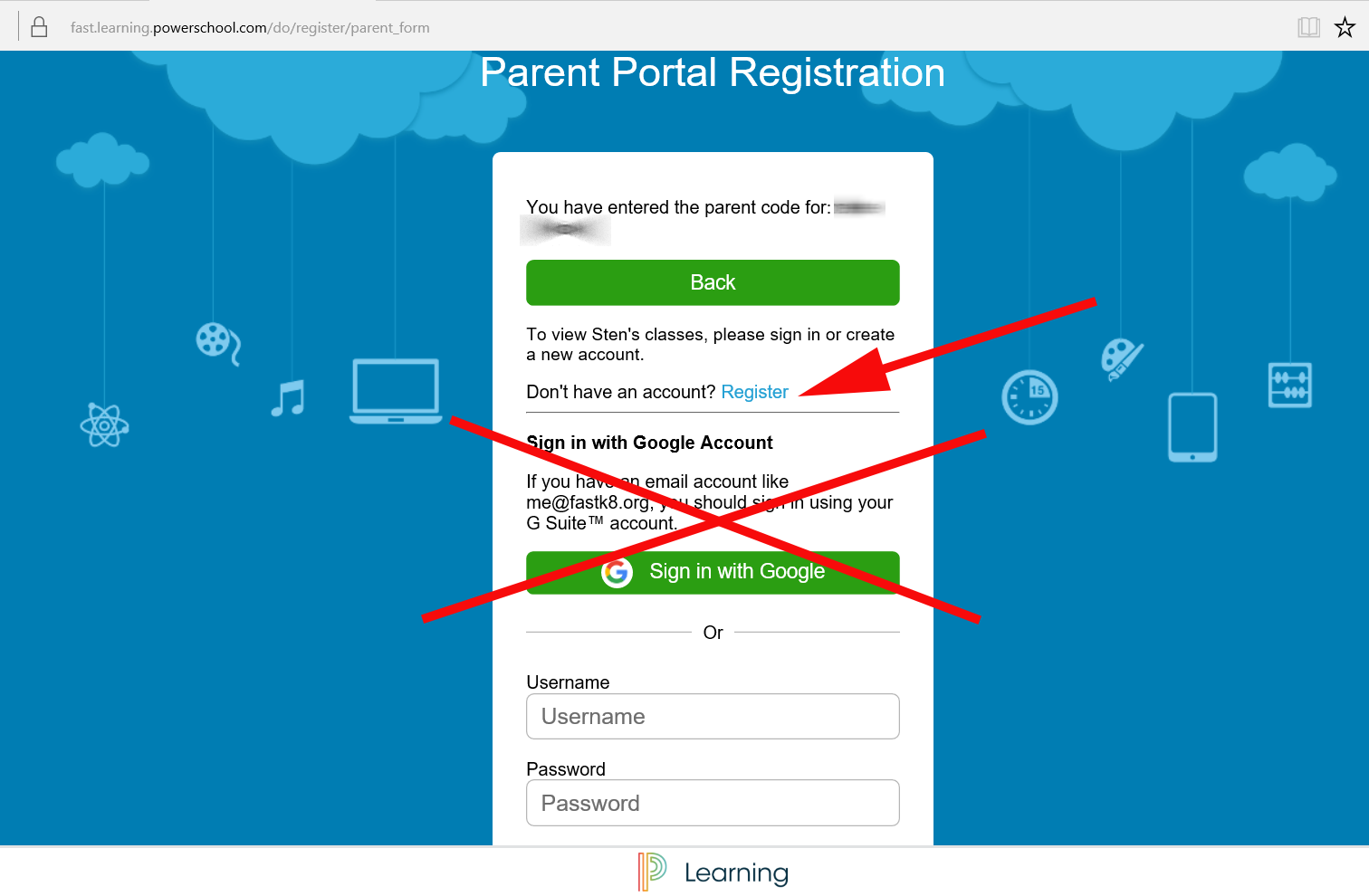 Parents cannot use the sign in with google link, you must register for a new account. You can use your gmail address, you just cannot sign in with google as that is only for school accounts.
Once you have completed the registration you will receive an email with your username.